---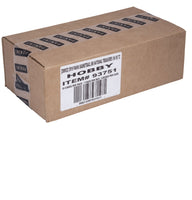 Configuration: 4 boxes per case. 1 pack per box. 10 cards per pack.

PRODUCT HIGHLIGHTS
- National Treasures is the only place to find Jumbo Rookie Patch Autographs!
- Look for Logoman Autographs and Treasured Tags Autographs, featuring current players and retired legends such as Kobe Bryant, Reggie Miller, and Charles Barkley!.
- Personalized autographs are back, and feature one-of-a-kind inscriptions!
- Collect the International Treasures autographs and pay homage to the global reach of the NBA game!

BOX BREAK
- One Base Or Parallel Card
- Eight Autographs Or Memorabilia Cards
- One Printing Plate